Docsity is an international online community where university students can share and find high-quality content that help them prepare for their exams: from study notes to exam questions and answers.
Our mission is to help students to share their knowledge worldwide.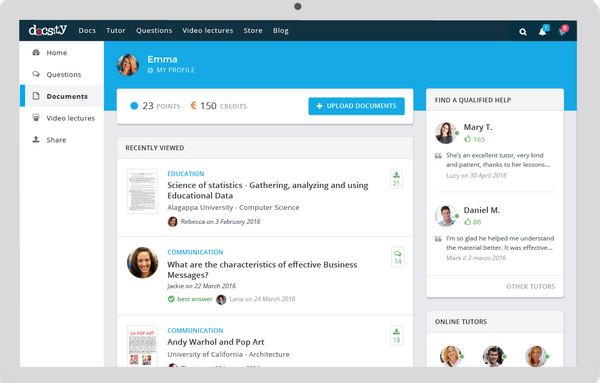 All the contents that you can find on the website have been shared by students like you. Docsity believes in the power of sharing: the more you give, the more you get.
And download points are our currency.
Find out how to get download points.